Our mission at CRISPR QC is to drive the realization of gene editing's potential.
We do this by providing innovative quality control metrics and insightful data to enable revolutionary advancements in therapeutic medicine and sustainable agriculture.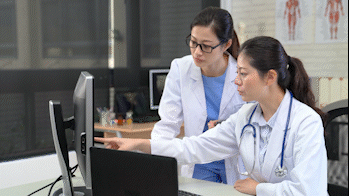 We aim to optimize experiments and improve the success rate of CRISPR-based therapies. CRISPR has the potential to revolutionize medicine, but successful clinical application requires QC. Learn more here.
CRISPR QC enables farmers and researchers to harness the full potential of CRISPR technology to combat the impacts of climate change, protect biodiversity, and promote a healthier planet for future generations. Learn more here.
George has played a major role in CRISPR QC's fundraising through his firm CaerusX Ventures. His leadership role at Biocom, in addition to his many years of experience in marketing, makes him an invaluable asset to the board.
Scientific Advisory Board
Shweta handles CRISPR QC's media and communications touchpoints and brings a blend of experiences in both the life science and marketing to the table.
Get in touch with us by completing our contact form, and we
will get in contact with you as soon as possible.